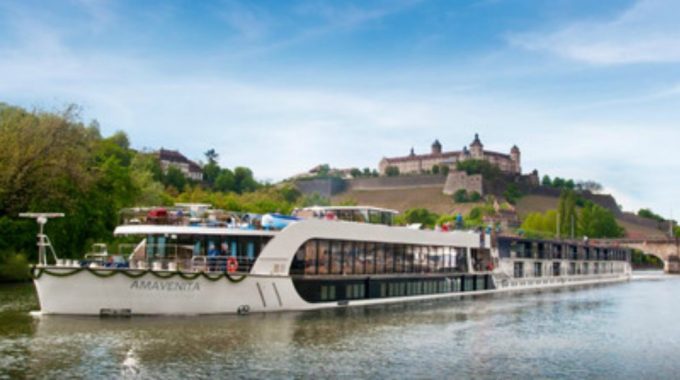 I was lucky enough to recently experience an amazing European River Cruise aboard the APT AmaVenita. The cruising started in Frankfurt and headed to Budapest, manoeuvring over 60 loch systems along the Main Canal, Main River, Danube Canal and Danube.
APT certainly has some of the best looking boats and AmaVenita was very elegant and modern, which the crew – who becomes like your family – were very proud of.
I'll add here that the crew definitely make the experience so much more enjoyable too!! From the Reception/Purser who knows your name after the first day, to the barmen who remembers your favourite drink, to the dining staff who go above and beyond to ensure you are well fed and entertained. The food in fact was a highlight in itself! And who can forget the wonderful room & housekeeping that kept everything immaculate, including some lovely personal touches. It was genuinely sad to say goodbye our 'home' and 'family' at the end of the week.
It would absolutely have to be one of the easiest European holidays I've ever experienced… it's hard to beat the joy of unpacking only once and cruising past historic villages on the river. – the scenery along the way was just gorgeous!
I was also lucky enough to enjoy the Majestic Imperator Train, where once aboard you're made to feel like royalty that's stepped back in time. Another big highlight was attending the Mozart Boys Choir held at the City Palace in Vienna. Wow!!! What an experience!!! It was truly magical and for someone who isn't really into classical music, this once in a lifetime experience really knocked my socks off.
River cruising is becoming more and more popular so for anyone interested in doing it, please do book well in advance to avoid disappointment…because well, this you must try at least once.
Travel blog by Phil Harris